JRI Top Grid
Reg#: CDGV1032813
DOB: 01/30/2007
Tattoo: JRI254T725
Sire: TOP SECRET 253M75 ET
Dam: MSEXTRAIMPRESSD254P625ET
VIEW ASSOCIATION INFO
Top selling bull in the Judds 2008 bull sale. Breeder's choice futurity runner up bull in 2008 6 of the most dominant females ever in the Gelbvieh breed are in his pedigree. Good ribeye and marbling sire. We look forward with great anticipation to his first progeny at Towerview.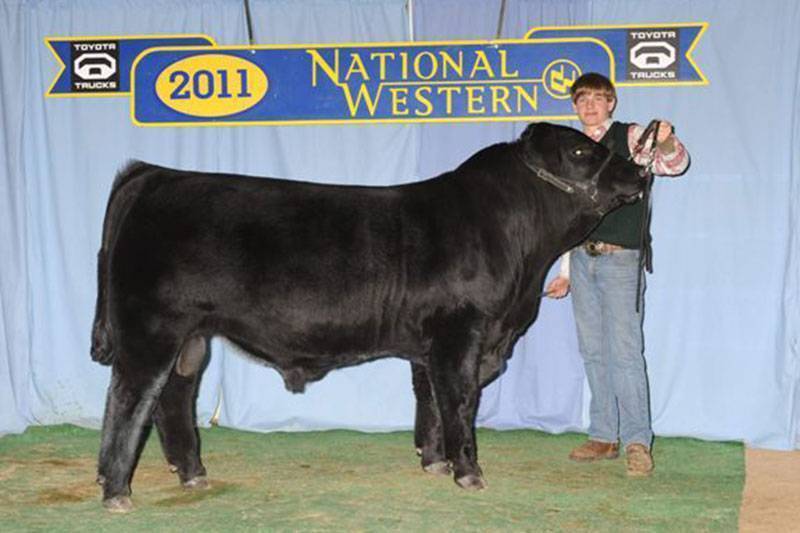 COLB Mr. Xavier X812
Reg#: CDGV1141930
DOB: 02/18/2010
Tattoo: COLBX812
Sire: EXT GOVENOR 3N
Dam: MS RED MAPLE 812U
VIEW ASSOCIATION INFO
Xavier is the newest addition to our breeding program. He was purchased out of the stalls at the National Western Stock Show, Denver, Colorado. This young bull caused quite a stir after finishing 2nd in class to the eventual National Champion Bull. Outcross pedigree. EPD merit is at the top of the breed. He is structurally correct, big topped, long bodied and 40.5 scrotal measurement at 11 months old. We pasture bred in 2011 with him and will use him AI next year. Co-owned with Royal Western Gelbvieh, Innifail, Alberta, Canada Prairie Hills Gelbvieh, Gladstone, North Dakota, USA.
DDN 938G
Reg#: CDGV171034
DOB: 02/06/2019
Tattoo: DDN 938G
Sire: BUSTIN' STONES 4603
Dam: 72B 
VIEW ASSOCIATION INFO
We are very excited to introduce our new Herdsire DDN 938G. He is a bull that brings it all together both in phenotypr and genotype.
SA Birchs Bulldozer 81A
Reg#: CDGV148783
DOB: 02/14/2013
Tattoo: SA 81A
Sire: FRL FIR RIVER EXPOSURE 8U ET
Dam: SA BIRCH'S VERNA 82S
VIEW ASSOCIATION INFO
You don't come across a bull like this in any breed that has a much volume and capacity that Bulldozer has When you look at him you can just imagine those thick soggy calves the feedlots search for and those broody females thatwe all want in our cowherds.Raised by a Dam of Merit .High seller in the 2014 Twinbridge Bull Sale.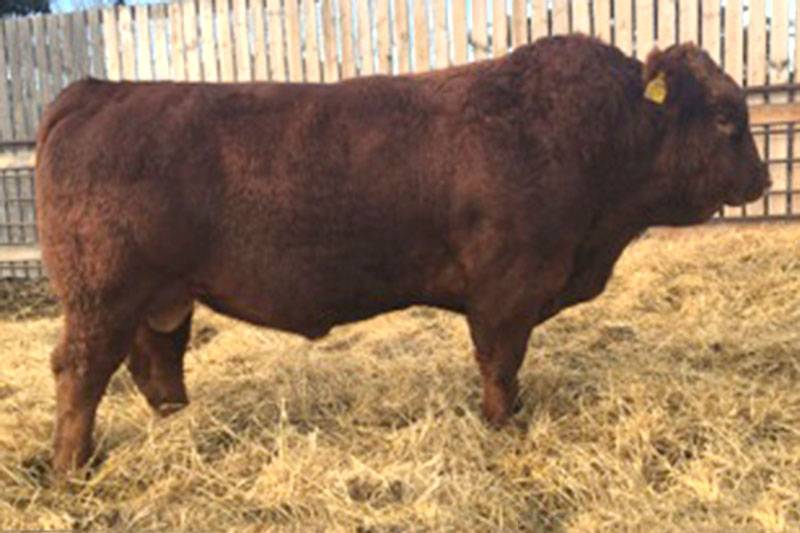 DL Easy Money 40Z
Reg#: CDGV145436
DOB: 02/24/2012
Tattoo: DL 40Z
Sire: DL JEN-TY FULL EXTENT 18X
Dam: DL JEN-TY TINA 201 T
VIEW ASSOCIATION INFO
This dark red bull was purchased for his genetic makeup to sire small calves that have that curve bending growth.He is a very depepndable hfr bull with his calves always being born with no problems Easy Money is a very complete individual,very moderate and smooth.